Reading Time:
2
minutes
Autism Transformational Stories
Autism or ASD/Autism Spectrum Disorder. The range of understanding,misunderstanding and confusion around autism/asd spans the entire spectrum of human emotions that one may choose to experience fully, partially or block themselves from doing so.
But this "spectrum" of behavior surrounding the topic of autism cannot continue for long in the coming years.
To be more specific, by the year 2025, MIT researchers have predicted that at the current rate, one in two children will be diagnosed with autism in the U.S and the statistics are almost the same in most countries in the world where "reasonably reliable" statistics are available. Therefore, "in the coming years" has suddenly precipitated into a timeline shift of "within the next 5 years".
What this means in simple terms is this – If one in two children will be diagnosed with autism, BOTH categories – the autistic and the "normal"/"neurotypical" have no choice but to face the FACT and gear up to make an effort to deal with this situation.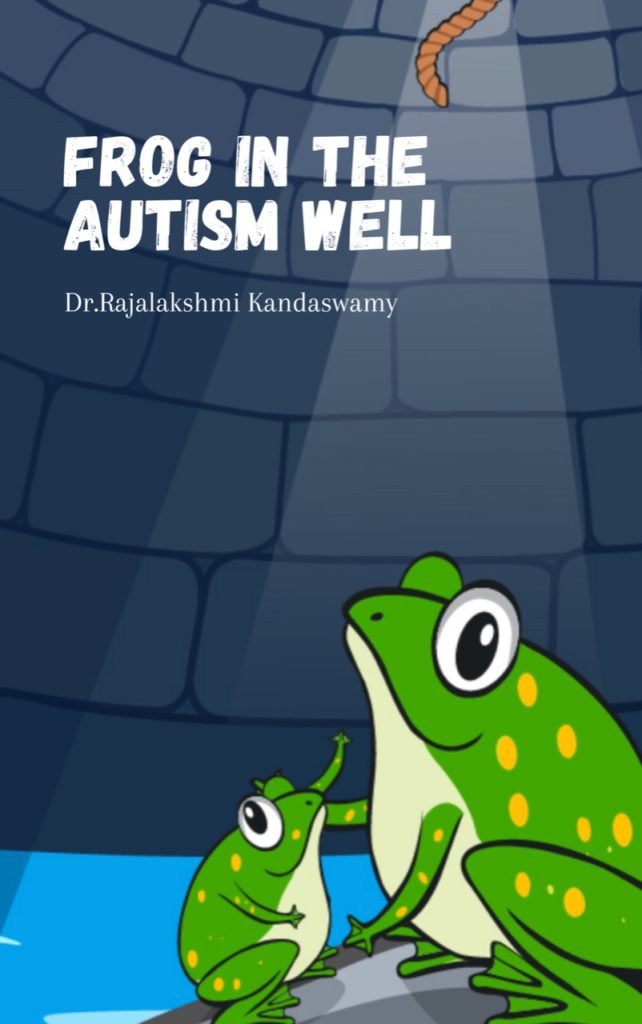 This is no different than the current COVID-19 situation where seemingly "suddenly" every human being on the planet is pushed to deal with an "existential crisis" that could drag on for decades with CHILDREN bearing the brunt of this literally "Uncertain Present and Future".
Add the "autism situation" to the mix and you get a cocktail of "pandemic" and "epidemic" staring in your face.
Authentic Autism Solutions has been providing ground-breaking Autism Solutions that have positively impacted the lives of autistic children and their families worldwide.
Continuing to address this "Autism Challenge" through our products and services, we now present our latest paradigm shifting resource through our vibrantly illustrated and though-provoking and inspiring book 'The Frog in the Autism Well" as a part of the NEW 'Autism Transformational Stories' category.
STORIES. Nothing connects the human species faster and causes monumental shifts in Energies with seemingly logic-defying speed than Stories! And retelling these stories. Shared through generations, we are now living in a Timeline where what were considered by most as "myths/stories" are now being acknowledged as "History" disguised as myths! The Ramyana and the Mahabharata being a few examples.
Using this very same glue that binds the whole humanity as One in spite of the incredible diversity in human thought/behavior/conditioning/color/race and so on, Autism Transformational Stories highlights the POWER in Remembering and Integrating the Timeless wisdom of survival, thriving and transcending beyond labels and jargons.
Autism being one such "label/diagnosis/jargon.
Are you ready to take this "brilliant opportunity disguised as a challenge" and allow yourself to be transformed as you read the book
'The Frog in the Autism Well'
?
Enjoy this transformational journey as you turn the pages of this vibranty illustrated book NOW.