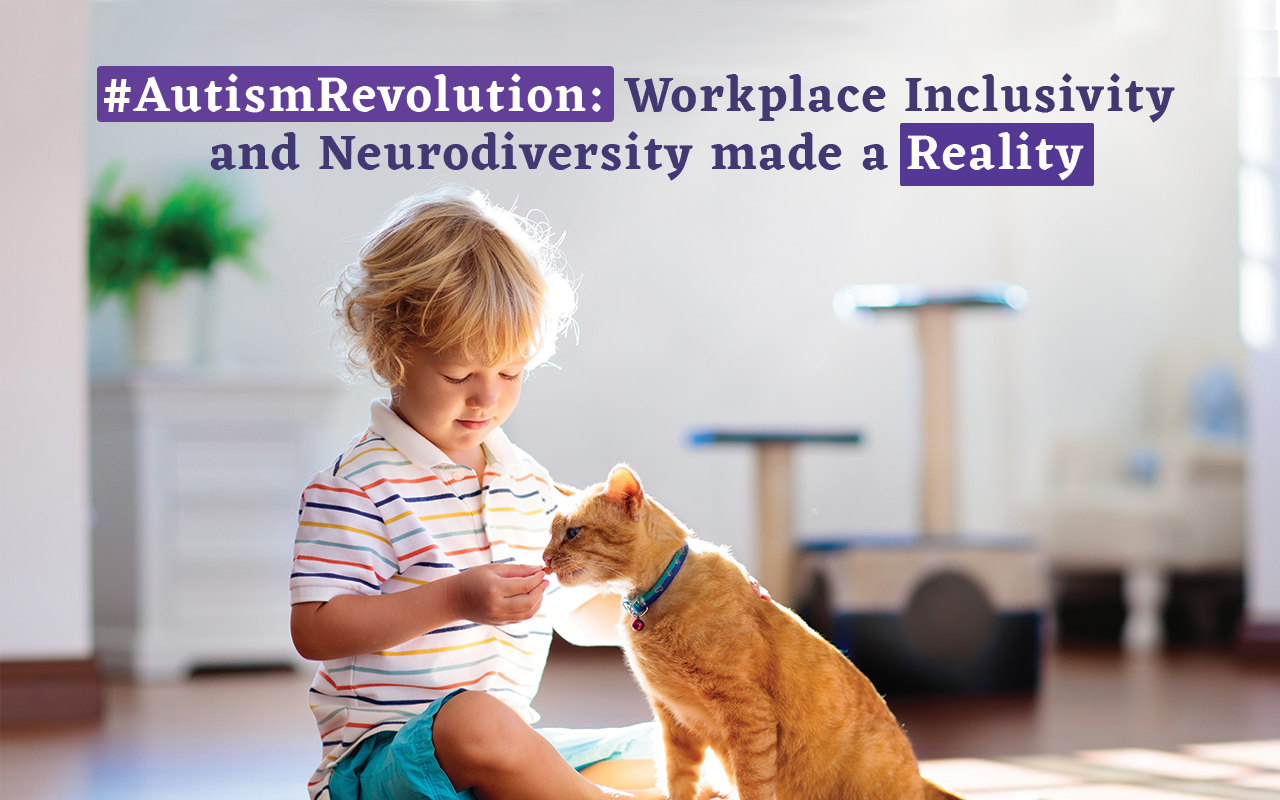 About Us
With over 15 plus years of working with autistic individuals who are now adults leading empowering and independent lives, we have now opened the doors to Employers and Job seekers looking to benefit through our UNIQUE approach that delivers satisfying Results in the workforce worldwide.
With the support and guidance of our in-house Award winning Autism Expert, Neurodiversity and Inclusivity Consultant, Dr.Rajalakshmi Kandaswamy , Srikanth Sekar director of our programs delivering training programs successfully to organisations such as National Autistic Society, U.K, and MOMS Relaunch, U.S and our team of dedicated technical personnel we are the pioneers in bridging the gap between the neurotypical minds seeking to embrace inclusivity and neurodiversity in institutions, organizations and workplaces and autistic individuals wanting to engage in a meaningful and satisfying life feeling truly empowered and independent while doing so.
What we do
Employment and Job Opportunities
Through our High Impact Training, Programs and Resources we help sensitize and connect the Employers with the Employees for an Inclusive and Neurodiverse workplace that would benefit both.
Creating accessible Job Opportunities.
Employers who advertise their opportunities here, work with us to make their processes and practices more inclusive and accessible for autistic candidates.
Working with Autistic Job seekers:
Supporting candidates to access these opportunities.
If you are offered a role from one of our employers, we will be working with you and your employer, to support you to effectively make reasonable adjustments.
Working with Institutions and Individuals:
Schools, Organizations, Universities and any individual who is committed to making a positive difference in the workplace and institutions in the creation of an evolved workforce inclusive of neurodivergent talent fostering an #AutismRevolution
Our Services
Autism and Employment related Webinars and Workshops
Interview Guidance
Recruitment, Onboarding support and Reasonable adjustment Support
Customized Ongoing 1:1 job coach support for Employer and Employee
Our Stamp of Approval: AUTISM FRIENDLY BADGE
Get our valued "Autism Friendly BADGE" for your Workplace, Institution, School, Organization or Space.
Level-Up your place and win our "Autism Friendly BADGE" by matching our guidelines and recommendations that will help you and your organization deliver the very best in neurodiversity support, thus creating a truly neuro-inclusive workplace culture.
We provide a Framework which you can adapt in your organization and implementing the same will win you this coveted Badge opening doors to inviting and keeping incredible neurodiverse autistic talent.
What is the meaning of being AUTISM FRIENDLY?
If you can make an autistic person FEEL comfortable in their local community, particularly in retail, transport and public spaces, you have gained a "loyal customer' for life! Autistic people invariably feel overwhelmed in public spaces and in transport venues, especially airports. By providing an autism-friendly service, your organization will make a huge difference in the lives of autistic people, thus creating the space for them to engage with you giving their best in enriching your lives.
Delivered by Authentic Autism Solutions, pioneers in delivering Autism Solutions that show Results, the Autism Friendly Badge is founded upon the years of working with autistic people, their families and the communities that serve them. By meeting our standards and implementing our simple recommendations and gaining our Autism Friendly Badge, you will demonstrate to your customers that your organization offers a unique and empowering autism-friendly environment.
If you are a customer-facing organization of any size (example retail, transport, airlines, arts, entertainment and leisure), looking to provide an autism-friendly environment and inclusive customer service, then download our Bochure and reach out to us right away and get your Badge!
Event
Webinar Title: Change Is Hard: a Cultural Exploration of Neurodiversity
Panelists
Dr.Rajalakshmi Kandaswamy, Autism Expert, Authentic Autism Solutions, from India
Russell Schaffer, Executive Vice President, Strategy and Programs, Disability:IN,from the US
PeterCortney from Gen Digital
Sandeep Kanabar from Gen Digital
Georgi Miller from Gen Digital
Participants: 75+
Please feel free to contact us