The Frog in the Autism Well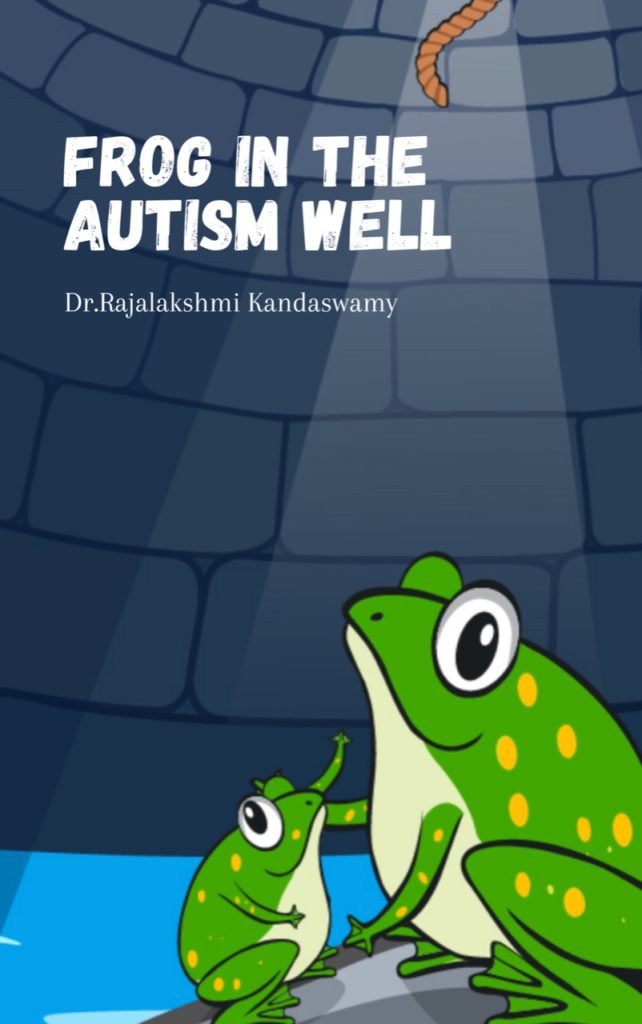 A  well denotes sustenance holding the gift of the eternal elixir of life, water. It also denotes exclusion in some ways. What happens when mere sustenance is not enough? What if the desire for expansion, freedom and immense possibilities for thriving in the light of a brave new world with inclusion and diversity are the layered into the fabric of evolution beckons the inhabitants of the well?
Well, to know the answers to all this and more, enjoy reading this vibrantly illustrated book and allow yourself to feel inspired and rejuvenated as you discover and honor your own poem waiting to burst forth into a song- the song of transforming with joy welcomed by your new family outside the well.
The frog in the Autism Well  is an entertaining and illuminating book published by Autism Solutions Private Limited with the intention of shifting the perspective of all those who read these books in a direction that is uplifting and life-empowering.
Proven results - No more asks
is it REAL?